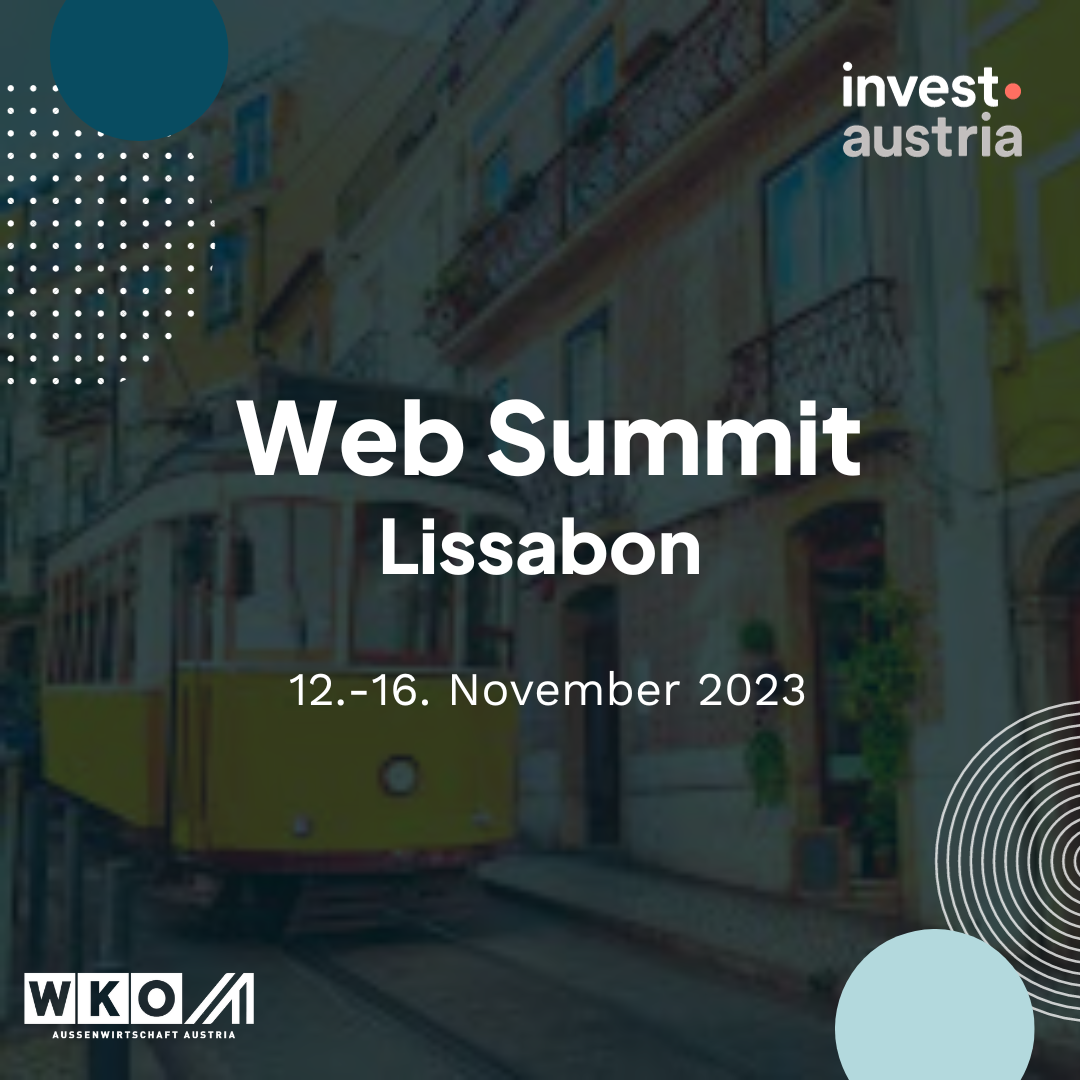 Web Summit'23 – Lisbon
Our Investor's Trip to the Web Summit in Lisbon goes into the second round! In cooperation with AUSSENWIRTSCHAFT AUSTRIA we offer an attractive package for investors.
The Web Summit in Lisbon is one of the world's largest technology conferences. Year after year, thousands of participants from all over the world gather to explore the latest developments in technology, innovation and digital trends. The conference offers a unique platform for investors, visionaries, start-ups and established companies to exchange ideas and network.
More information about our Web Summit offer can be found here.
Register here right now!