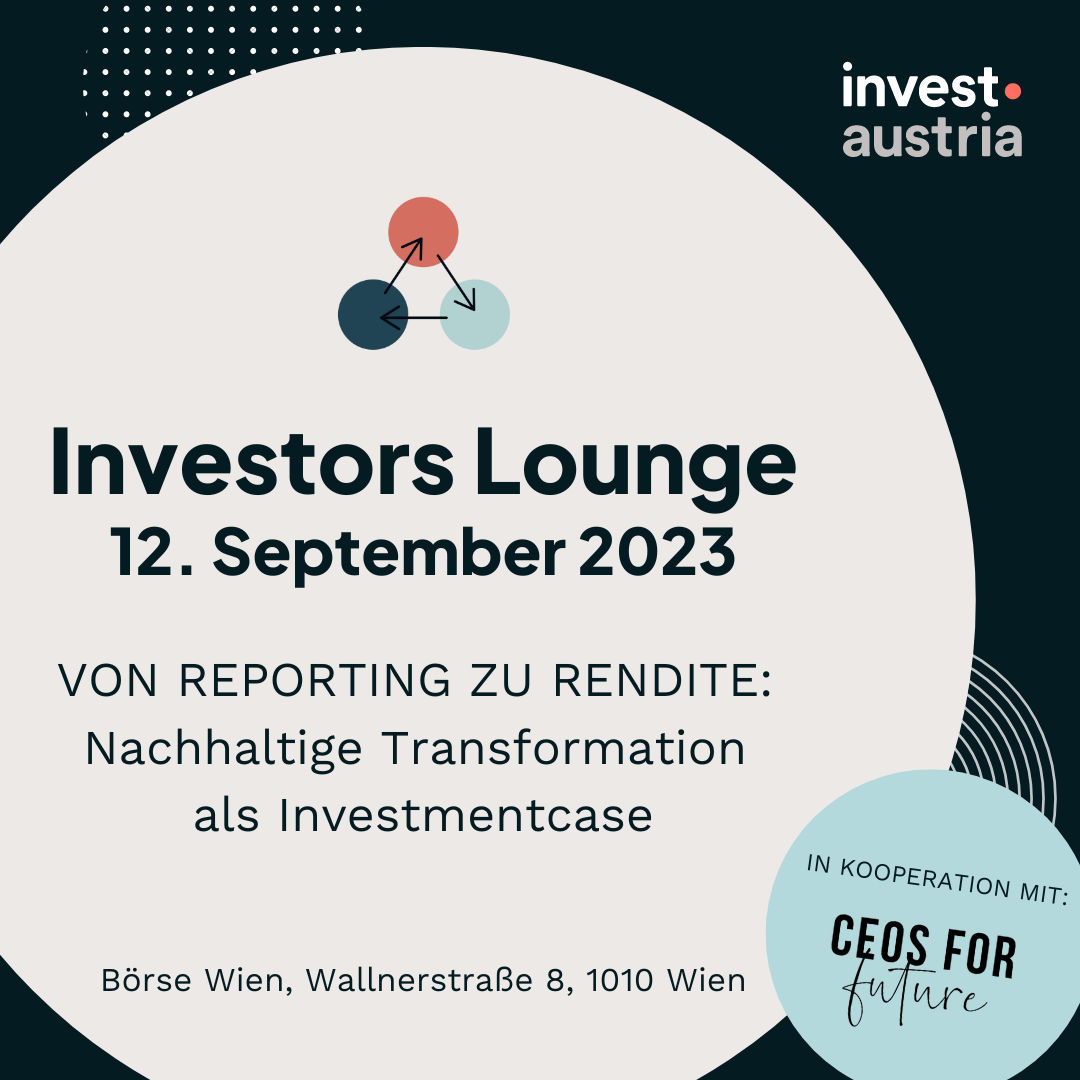 Investors Lounge September
The summer break is over – our next Investors Lounge will take place!
On 12.09.2023 we will meet for the Investors Lounge at the stock exchange. You can expect an exciting evening in cooperation with CEOs for Future. Doors open at 18:00 for an evening of networking opportunities with industry leaders.
Julia Reilinger, Hubert Cottogni, Johannes Oberdanner, Walter Kreisel, Markus Böhm, Helene Saurais, will discuss what opportunities there are to invest in transformative business models and what relevance these models have in society.
We will round off the evening with a cosy networking session.
Join us for an evening with exciting discussions and experts from the industry!